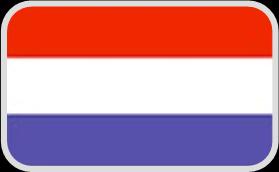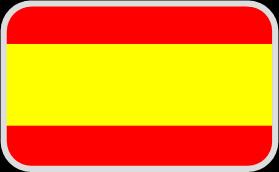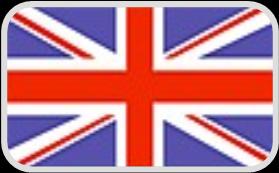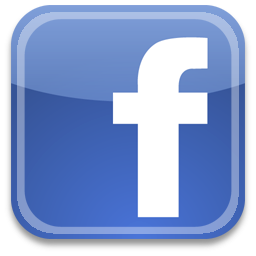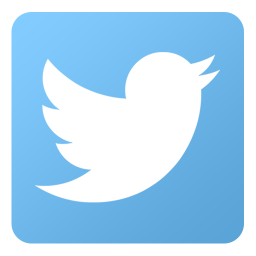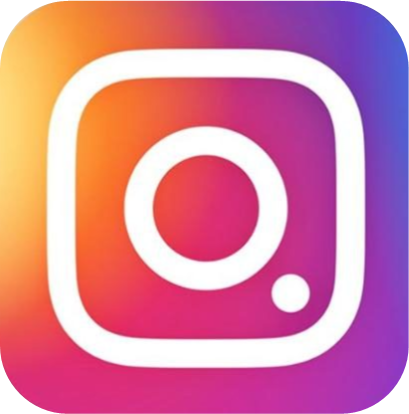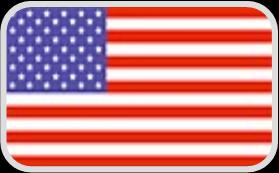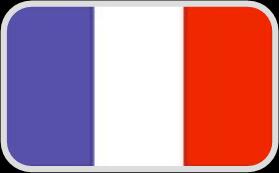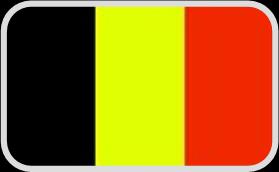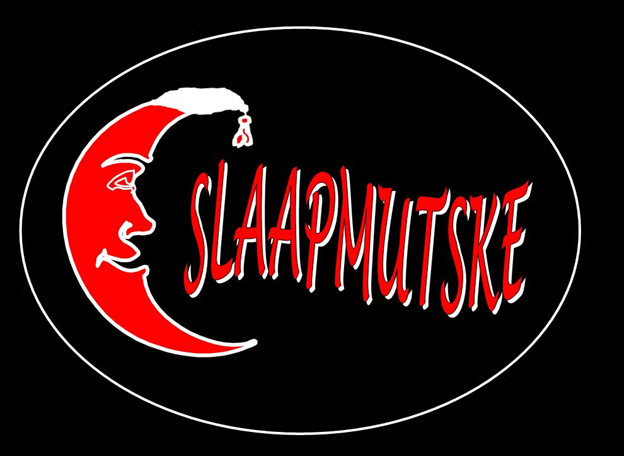 Beer of the month (Belgium):
Slaapmutske Blond: Aygems Caffeetje - Aaigem
Slaapmutske Blond: De Warande - Wetteren
Slaapmutske Hop Collection: De Tinnen Pot - Nossegem
December 2013
Slaapmutske Hop Collection wins silver medal at Belgian Beer Awards!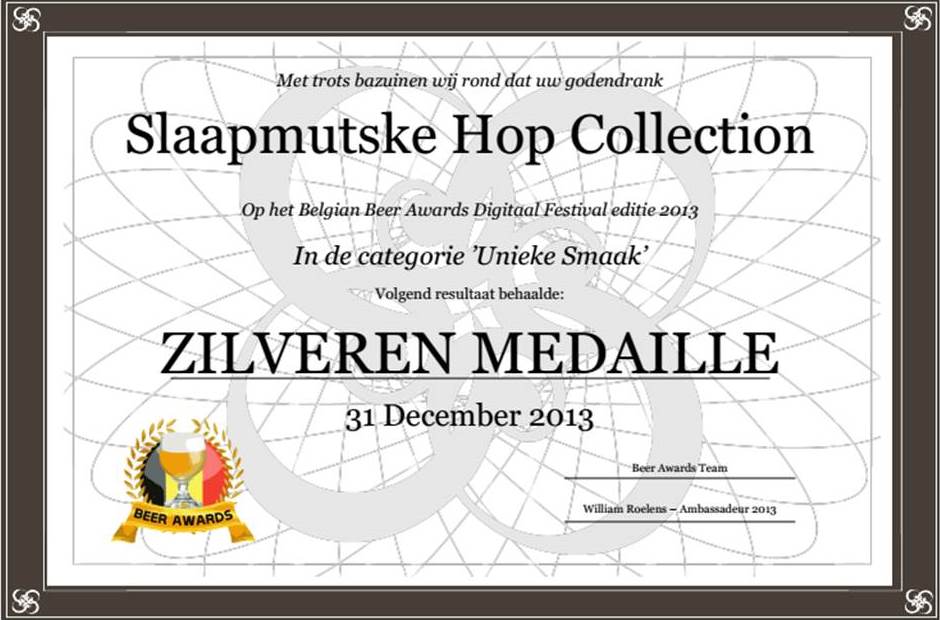 December 2012
Slaapmutske Bruin wins bronze medal at Belgian Beer Awards!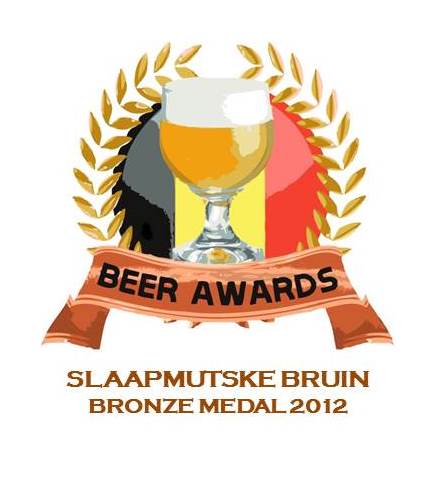 October 2009
Slaapmutske Christmas elected as Best Christmas- and Winter beer in Denmark!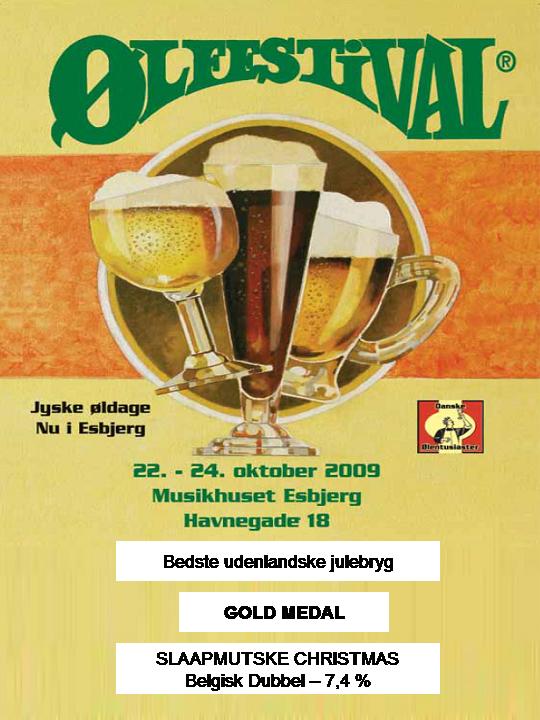 Slaapmutske Christmas has been elected as the best foreign Christmas beer at the famous international Beer Festival in Esbjerg, Denmark! This annual beer festival is arranged by Danske Ølentusiaster, which is the most important Danish organisation as far as beerculture is concerned.
January 2009
Slaapmutske Christmas is selected as best Christmas- and Winter beer At Zele (Belgium)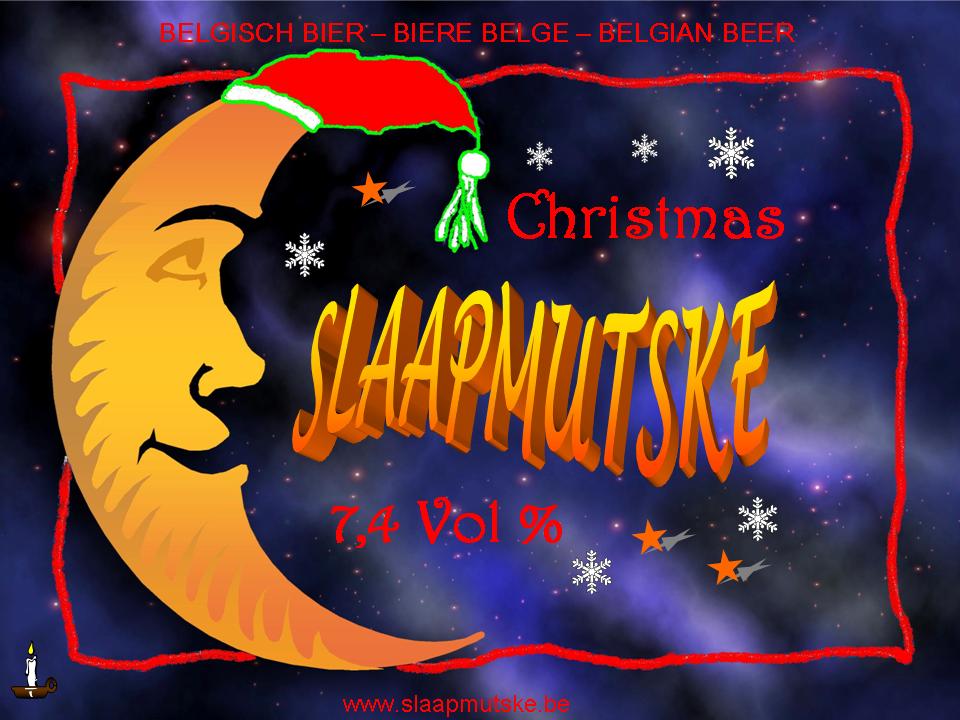 March 2008
In March 2008 the Gala of the Golden Glass took place in Zwevegem.
Slaapmutske Blond wins the Golden Glass in the category 'Doordrinkers' and Slaapmutske Triple is nominated in the category 'Voorzichtige degustatiebieren'.
Brewery Slaapmutske was the only brewery with 2 nominations...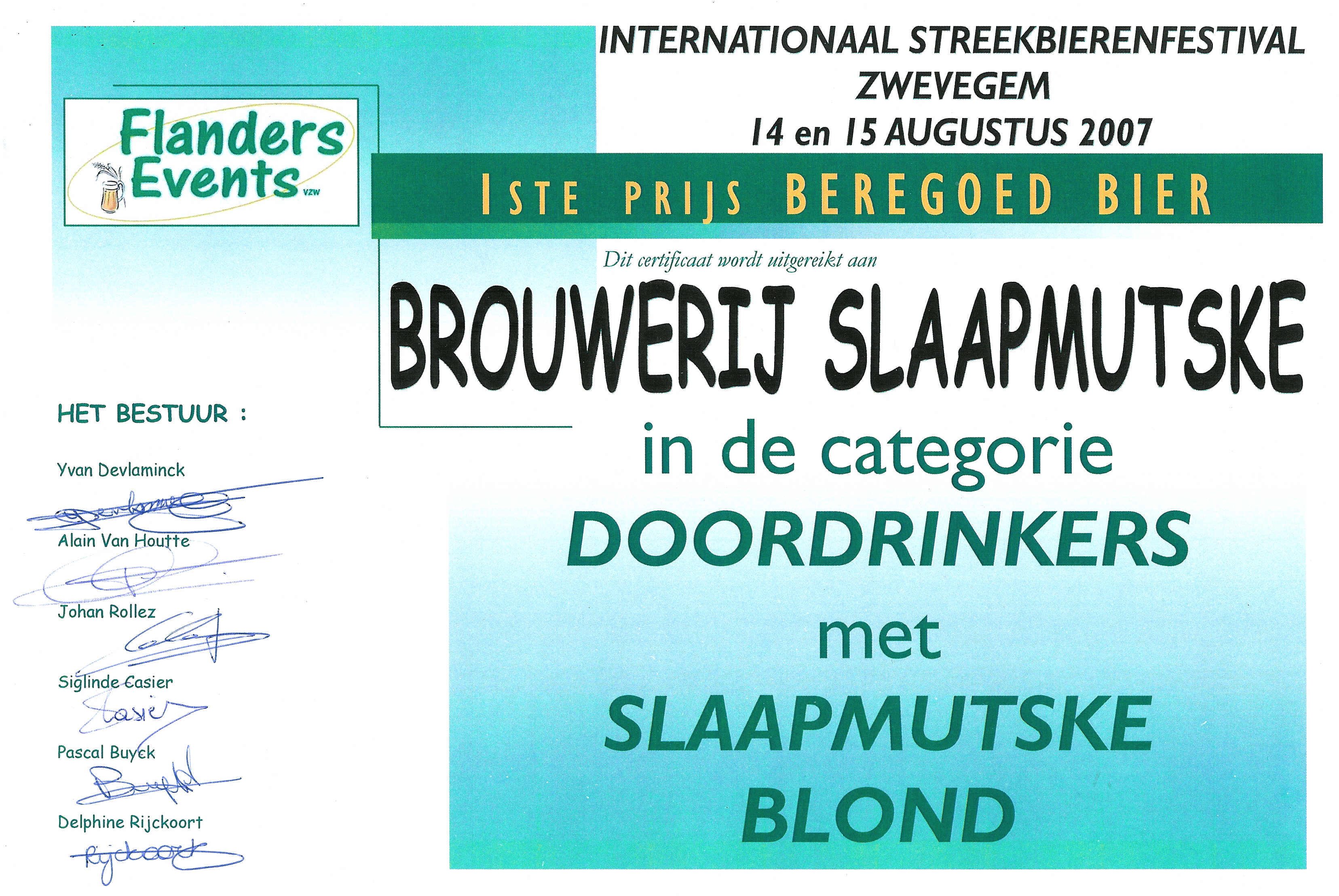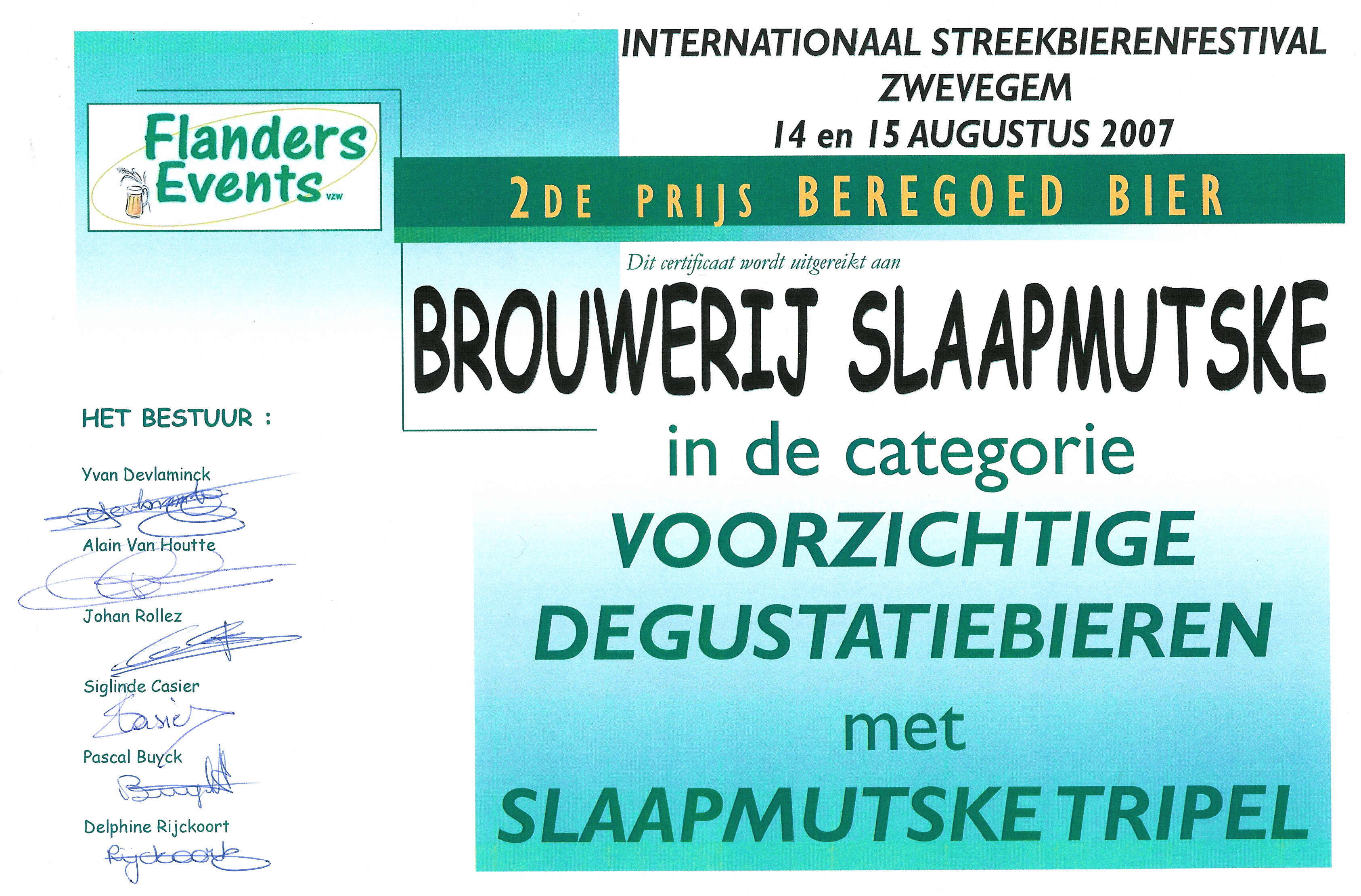 2007
In 2007 Slaapmutske Tripel is classified in the leading magazine Apéritif as one of the best Belgian beers in Norway!

2004
For Slaapmutske the 11th National Beer happening in Zottegem (East-Flanders, Belgium) ended in a climax when the estimated 2000 visitors choose Slaapmutske triple as best beer in its category! After the victory on the International Beer festival in Zwevegem in 2002 this was the second award for Slaapmutske Triple in its young history! Thanks again beer fans and ... we'll keep on brewing!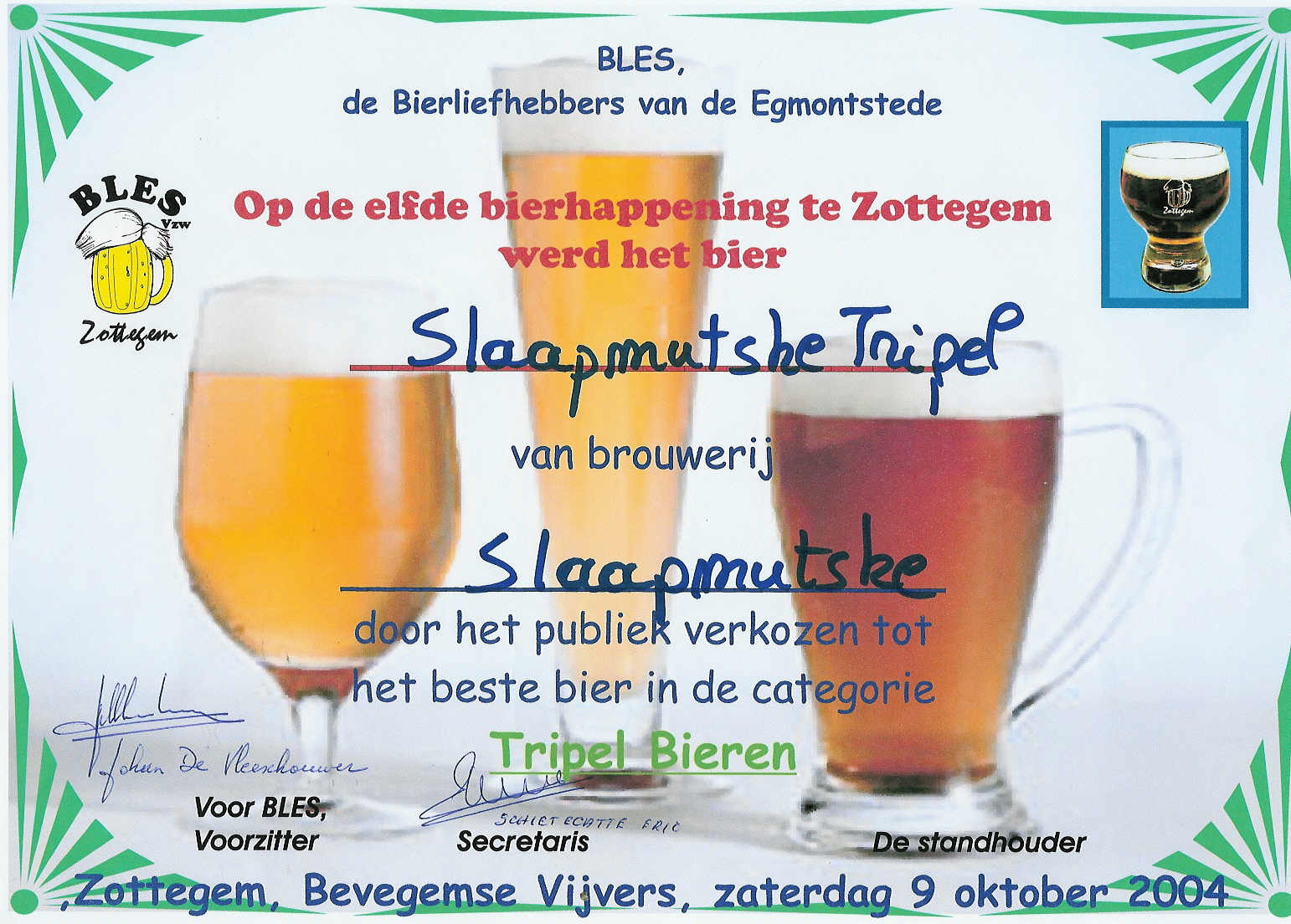 2002
Slaapmutske tripel was elected as best beer in the category of the 'Degustation beers' at the 2nd International Beerfestival in Zwevegem (west-Flanders, Belgium). In this category were some great beers like Duvel, Westmalle tripel, Chimay,…The choice of the winner was made by the visitors to the beerfestival (about 10 000 people in 2 days). Thank you beerfans !